Welcome To
Your own private ranch in a world of natural splendor, nestled along the Rio Grande River with a spectacular view of picturesque Mexico. WEST FORK RANCHES in beautiful Presidio County, introduces a truly unique opportunity to purchase your own Big River ranch in a completely unspoiled area of America's great SouthWest.
In this true Western atmosphere some of the most spectacular mountain views anywhere can be found. Bordered by the Rio Grande and the Chinati Mts., bring your hunting gear and your fishing rods or visit the famous Big Bend State Park on the Rio Grande or the new Chinati State Park next door.
This prime land allows you to enjoy the great outdoors at its best. Your property and your investment will be one to cherish for years to come. We are located just east of El Paso in prosperous West Texas. More than just an opportunity to own a big "spread" of land in one of America's unique "ranch country" settings, it is an opportunity to make a dream come true, to hold and enjoy for generations to come. Only 21 of these BIG COUNTRY RANCHES will be sold in each exclusive area.
Now is the time to secure your very own part of America's future.
Own a piece of the Great SouthWest
Immediate Possession
15 to 100 Acre Tracts
Money Back Guarantee
No Qualifying
Owner Financing
$14,785 – $34,995
$0 Down • $229 Per Month
Roads Surveyed, Marked and Maintained
Walmart / Home Depot Minutes Away
Spectacular Mountain / River Views
On State Highway #170
Rio Grande River, Legal / Physical Access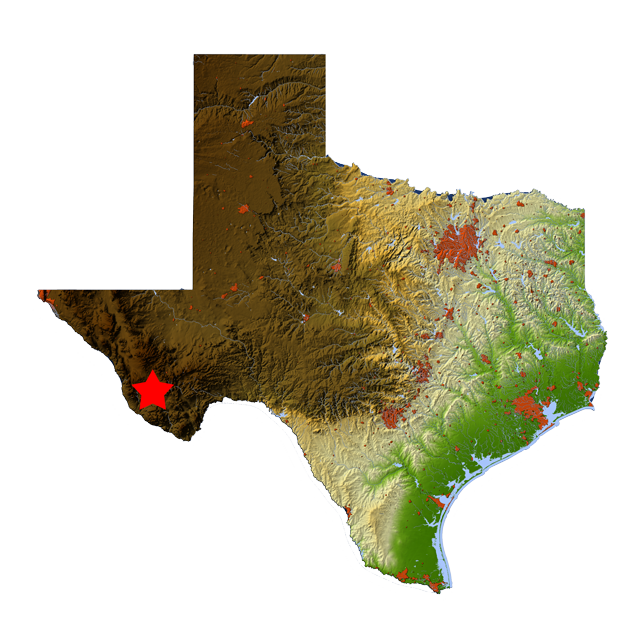 We own all our properties free and clear. Seller is a licensed Delaware corporation.